Get Him to the Greek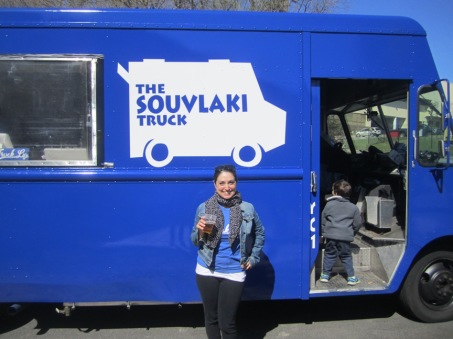 There are perhaps a dozen reasons to visit Captain Lawrence on this spring-but-not-quite-spring Sunday, including the Clearwater Kolsch, the Effortless IPA and the Hop Commander. But for Larry Zittman of Yonkers, it's the big blue souvlaki truck, appropriately painted with "Souvlaki Truck" on the side, parked alongside the patio and filling the air with the enticing smell of grilled pork, lamb and chicken.
"I am here for the souvlaki," Larry says.
It is just barely …