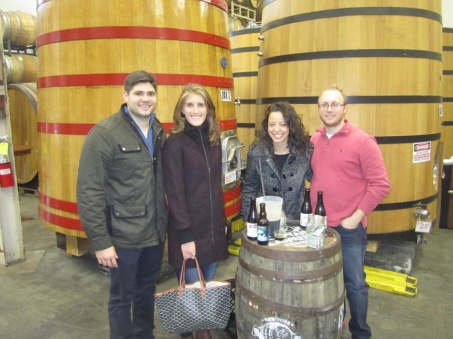 21 Mar

Notes From the Tasting Room, Vol. 183

A Tour and a Pour

Despite the outdoor-imbibing weekend weather of late, chilly, wintry-mix Sunday was a day for indoor pastimes, and one could do worse than to take in a tour of Captain Lawrence. Everyone on the 2 p.m. tour, ably led by Rob Kuhnert, is visiting the brewery for the first time. Tiffany Green of Tuckahoe said her cousin kept raving about the brewery, so she and husband Warren signed up for the tour. "I'm not a big beer drinker," admits Tiffany, "but it sounded like something interesting to do."

Rob assembles the group and addresses the top priority immediately. "First things first—those empty glasses," he says. "Come on up."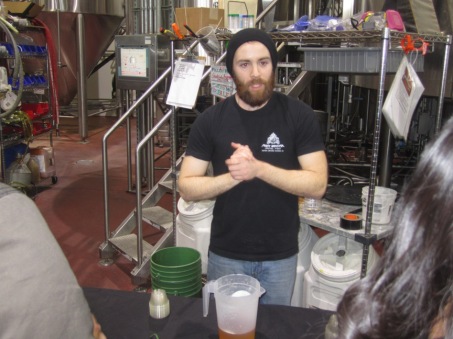 Rob starts the group off with the funky Czechmate pilsner; one tour perk is trying brews that are not available in the tasting room. He starts the story of how Captain Lawrence came to be—founder Scott Vaccaro brewing beer as a teen on Captain Lawrence Drive in South Salem, cutting short his accounting studies to pursue his dream of learning to brew beer. Rob mentions Scott's time at Sierra Nevada in California, and notes how the Captain's trademark Freshchester Pale Ale, and the Hop Commander IPA, are "a tip of the cap" to the famed West Coast brewer.
The band Unborn Mind starts up in the indoor beer garden and Rob brings the group in closer to be heard. We see the 40-barrel brewhouse and learn about the mashing-in process and beer's surprisingly basic ingredients—the most important which may well be the local New York water. "It's why our pizza and bagels kick ass too," says Rob.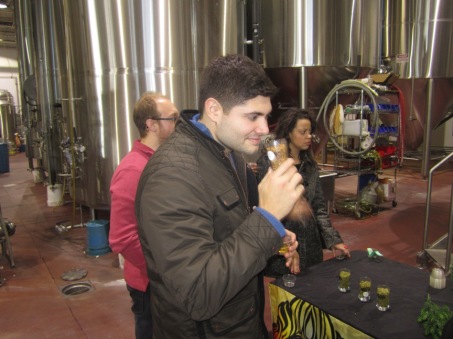 He mentions how some California breweries have shown interest in grabbing some of New York's water for their own beer making operations. "Oh hell no!" exclaims Tiffany.
We move on to the 160-barrel fermenters, and Rob notes how just one type of beer is produced in a single day at Captain Lawrence. "It's a long day for everybody," he says. "But it's worth it."
We see the whirlpool and the centrifuge, while the blow-off bucket collecting spent carbon dioxide is of particular interest to a few in the party; Tom Decina of Queens and Nick Gizzo of Eastchester are both chemical engineers.
Rob breaks down the difference in yeasts, whether they're from Germany or Belgium or the US of A, as we move on to the brite beer tanks, and then to the seven-barrel experimental brewhouse, where the small-batch beers, such as the Midnight Monkey sour ale and the Grateful Red Irish red ale, are born. "One of the coolest things about working here," says Rob, "you can use Scott's equipment to make your own beer."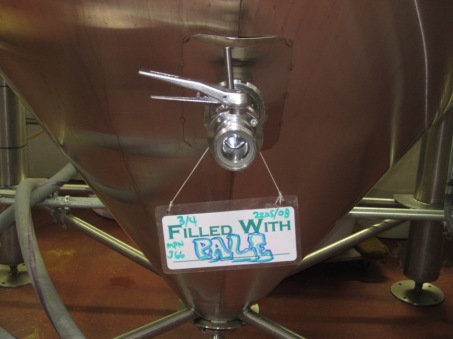 He talks about his own Jersey Devil concoction, a peppery IPA that's a nod to his Garden State roots. He mentions how just one pilot brew has made it on to the major leagues—bottled and sold in stores up and down the coast. That would be the Frost Monster imperial stout.
The pilot brews don't last for long. "If you find one you like, drink as much of it as you can," Rob advises.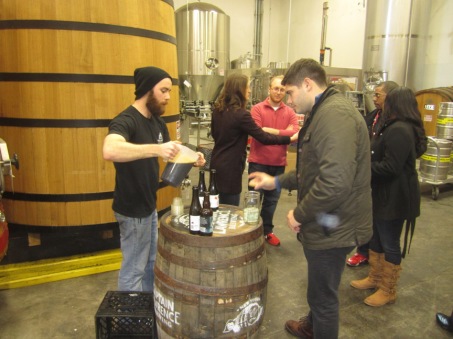 We pass the canning department, where the Grapefruit IPA is becoming the Captain's first canned beer, and the tour concludes in the barrel room, where a range of ales and sours and stouts do time in rum, apple brandy and pinot noir barrels. Rob pours some smoked porter for the group. "I'll have a little too," he says. "I really, really like this beer."
And then it was back to the tasting room. As a home brewer, Nick Gizzo, sipping the Mass Pike hoppy brown ale, was intrigued to see how brewing is done at the major-league level. Enjoying a Midnight Monkey, Tom Decina dug the pilot system, as did Erica Clauss of Manhattan, quaffing a Fruity Bros Before Gose. "It's just those four basic ingredients, but you add a couple things and come up with something completely new," she says.
Erin Gambolati too is enjoying the Gose, but has another beer on her mind. "We'll be back in the fall," she says, "for the Pumpkin Ale."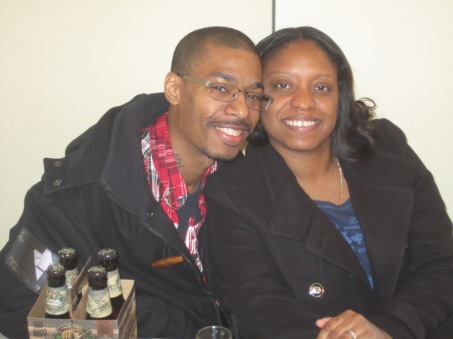 The tour seemed to have a profound impact on Tiffany and Warren Green. "He wants to work here," says Tiffany, pointing her sample glass of Liquid Gold at her husband.
Warren, for his part, has the Mass Pike, which was made for our mates in Massachusetts. "It makes you appreciate the beer a little more," he says. "Especially knowing it was made here, right in the middle of Westchester."