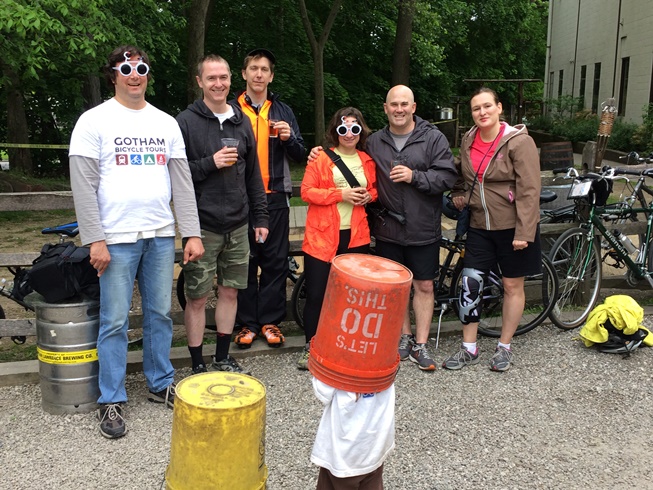 23 May

Notes From the Tasting Room, Vol. 186

From Brewster to the Brewery For a Brew

The weather is just good enough to get out and enjoy the day, so the folks on a Gotham Bicycle Tour excursion are doing just that. They hopped the train from Grand Central Terminal to Brewster, met their support vehicle there, and set out on the cycles for Captain Lawrence 35 miles down the road, with a break for al fresco lunch in Yorktown.

"It's a good ride," says Jeff Weidner of Jersey City, who actually started his journey from the World Trade Center, pedaling on up to Grand Central. "The bike path is relatively straightforward, and it's a nice trip—a couple bridges, some good scenery."

The cyclists are unwinding over brews on this threat-of-rain Saturday, including the Hop Commander IPA and the Auntie J maple ale, a few opting for the Effortless Grapefruit IPA for a blast of Vitamin C. A Later, tour leader Lukas Herbert will drive the bikes, and bikers, to North White Plains station.

"It's a fun day out," says Lukas. "We'll do it again."

Also enjoying a few brews after some vigorous exercise are various members of the White Plains Rugby Club. The team is starting up a women's team, and held an informal practice to welcome the new recruits at Battle Hill Park.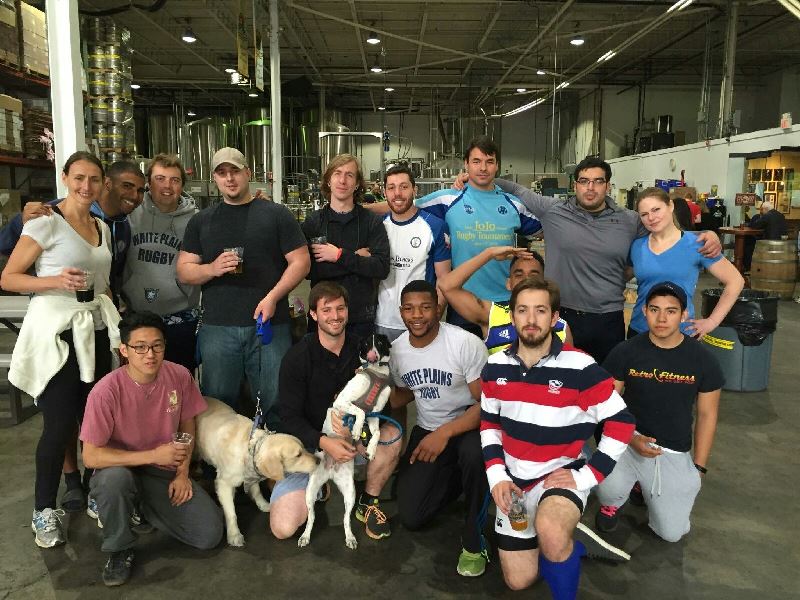 "We played a little 'touch,'" says Jeff Lahens of Harlem, describing the non-contact, practice version of rugby, "then came here for a few drinks."
"It's a meet and greet," adds Connor McCauley of Dobbs Ferry.
Connor says some of the guys sampled some Captain Lawrence at the Brew at the Zoo event in Central Park the night before, and were looking forward to trying a few more today. "Connor's been here more times than he can count," says Jeff. Connor does try count, but gives up a short while later.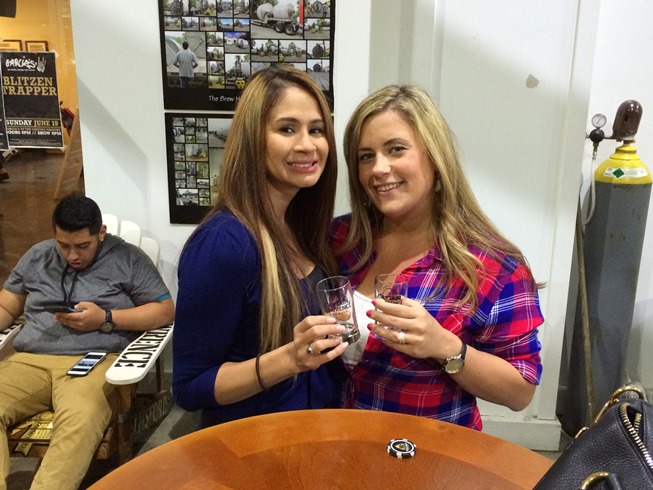 Not everyone spent the day pushing themselves physically. Stephanie Truvato of Paterson (NY) and Denise Moreira of Carmel saw the forecast and narrowed down their options. "We tried to find something to do outside," says Stephanie. "We'd been here before and like the vibe."
The Yardhouse in Yonkers was in the discussion, but the ladies went with the independent spirit of the brewery. The two are enjoying the Effortless Grapefruit IPA. It's Denise's first time at Captain Lawrence.  "Very impressed," she says. "I did not expect this."
At a nearby table, Gabby Gentilella and Keith Uricchio are watching the band set up and sipping a few heavy duty brews—she the Palate Shifted imperial IPA, he the East Coast Animal imperial, weighing in at a beast mode 9.2% ABV. "Nothing else to do," says Keith with a shrug. Adds Gabby: "Just kind of hanging out."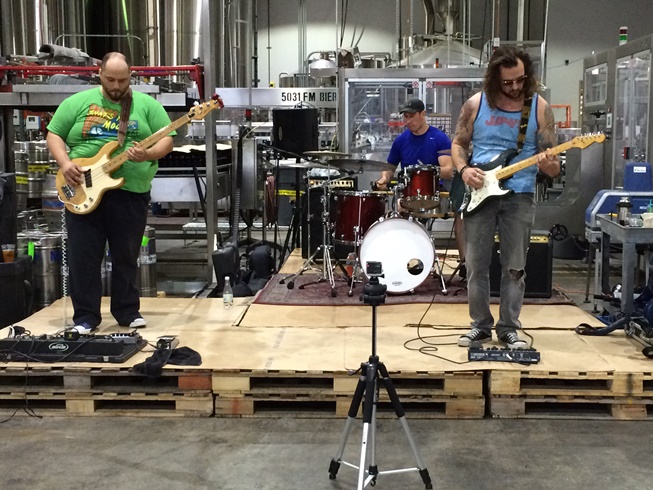 It's that kind of a day, though Mother Nature is playing along for the moment, and plenty of people are assembling out on the patio. One foursome features the winner of the furthest traveled to get to Captain Lawrence. Farzana Marolia came all the way from Mumbai. She's visiting friend Rachana Maniyar, who is studying at New York Medical College in Valhalla, and Rachana suggested Captain Lawrence.
"We used to love visiting breweries back home," says Rachana. "I knew she'd enjoy this."
The Indian breweries, says Farzana, don't feature as much variety, and don't offer the big hoppy brews. "It's fun to try something different," she says.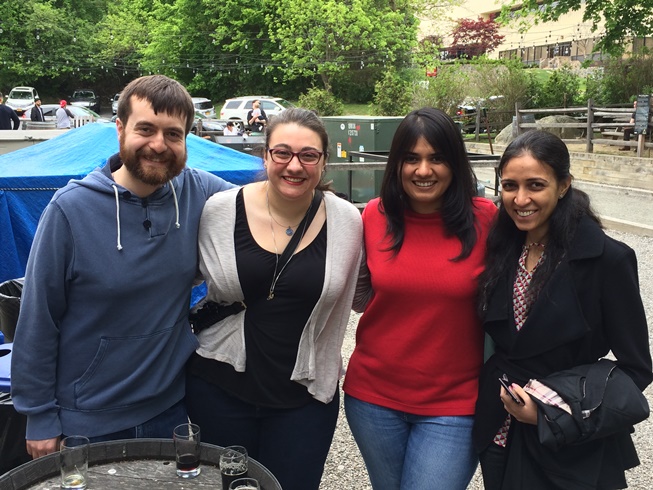 The two are sampling with Corey Gaylets, also of New York Medical, and Danielle Astarita of Croton, all sipping the small batch Irish Goodbye stout. "Good strong flavor," says Corey. "A bit of coffee to it."
Meanwhile, back in the brewery, the rugby folks have taken over the cornhole boards, and are sampling their way down the list. "We started lighter, with the Sun Block," says Jeff. "We've graduated to the Freshchester."
–Michael Malone ([email protected])