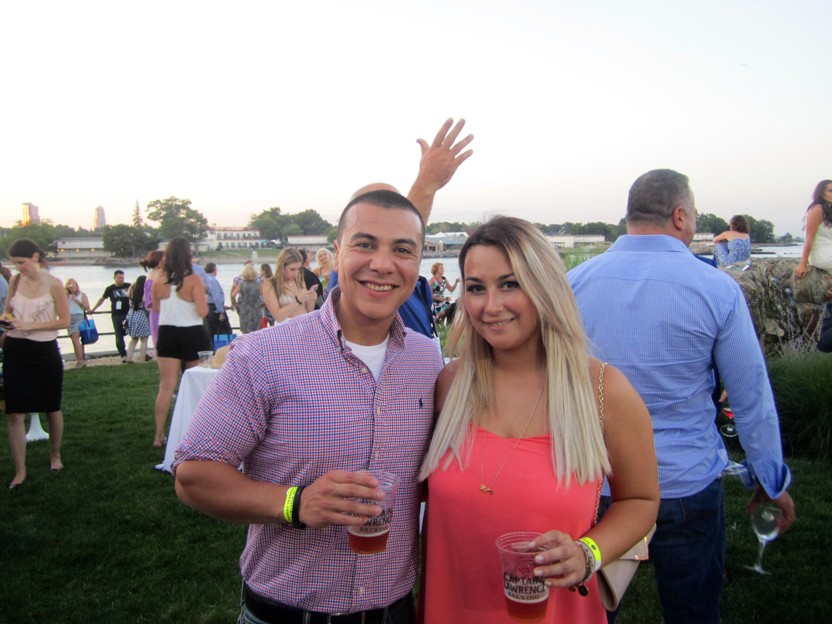 01 Aug

Notes From the Tasting Room, Vol. 191

The Best of Freshchester

Westchester's finest, be it the county's businesses, and individuals, and beers, assembled along the New Rochelle waterfront for the annual Best Of Westchester bash, and the Captain was well represented throughout Glen Island Harbour Club. On an evening still trapped within the heat dome, people sought out a cold brew–a Blue Moon, part of MillerCoors, or locally owned Captain Lawrence, winner of best brewery in the latest Westchester Magazine.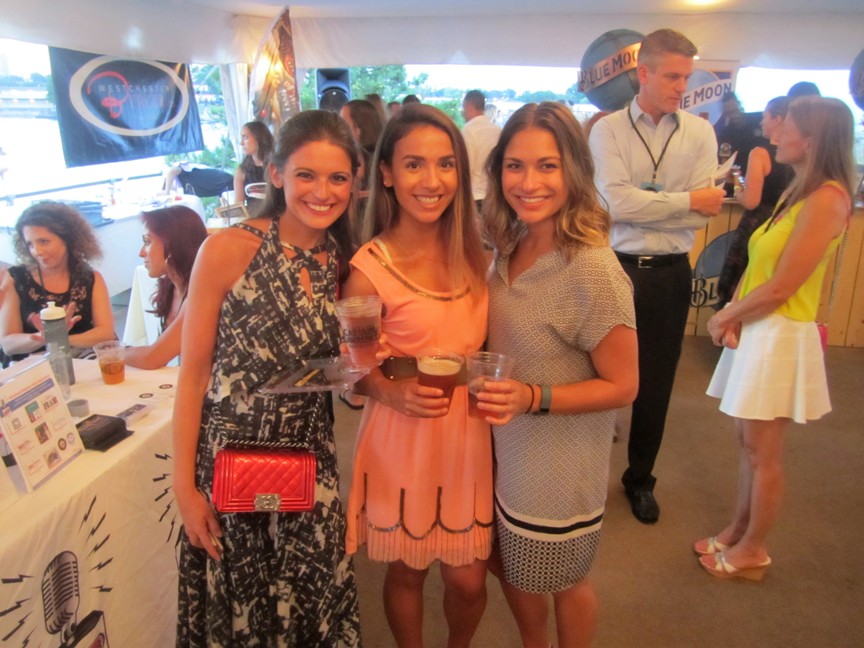 "I always get Blue Moon, and wanted to try something different," says Sandy Carvalho of Harrison, sipping the Captain's IPA, called Hop Commander.
The local beer was a big part of why her friend Allie Citarella, also of Harrison, turned up this evening. "I really like local craft beers," she says, happily sharing details of a recent craft event in Manhattan.
Allie had a master plan to get to Captain Lawrence's Elmsford HQ that involved having her boyfriend visit the Fairview golf driving range across Rte. 9A, though that has closed. "I still hope to get there," she says.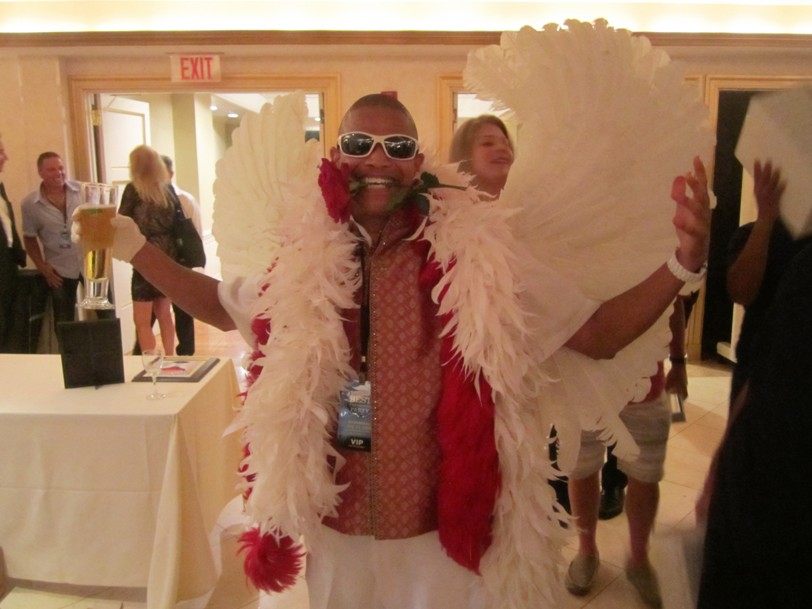 The three young ladies are enjoying the view as the sun sets over the Long Island Sound. Highlights for the night include the upstairs photo booth, they say, the array of food, and News 12's souvenir plates divided into segments, with a convenient drink holder slot.
"This is a really good opportunity to learn about the different things Westchester has to offer," says Kathryn Recchia.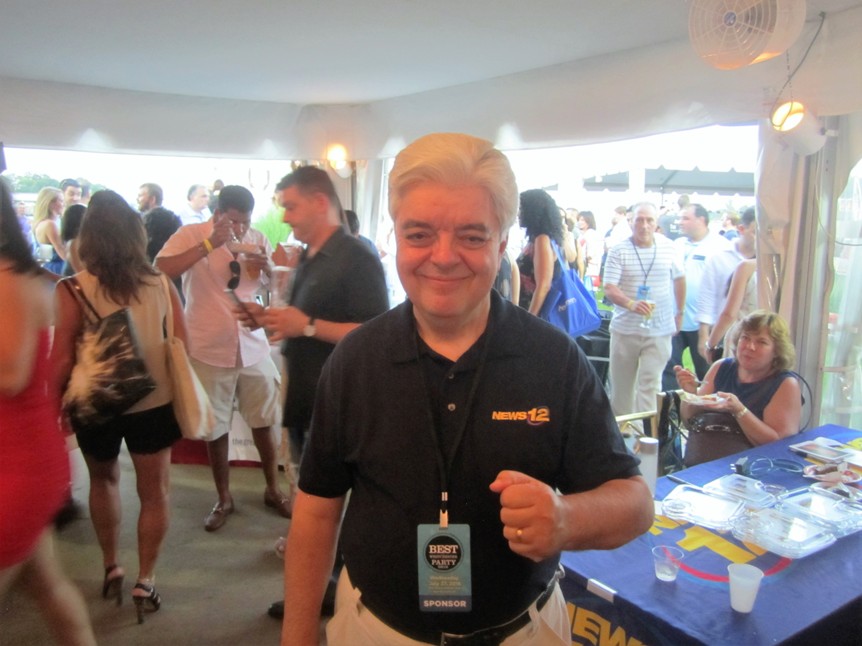 The News 12 booth has a steady stream of visitors scoring their own dish, and snapping a selfie with anchor Scott McGee and meteorologist Joe Rao. Asked when the heat might break, Joe responds, "October!"
Leaning against a nearby rock, Conor Powell of White Plains and his friends are also enjoying the view, and the beer. Conor says he's friends with the Martinelli family that publishes Westchester Magazine, the Best Of host. "I like dressing up and drinking Captain Lawrence," he explains.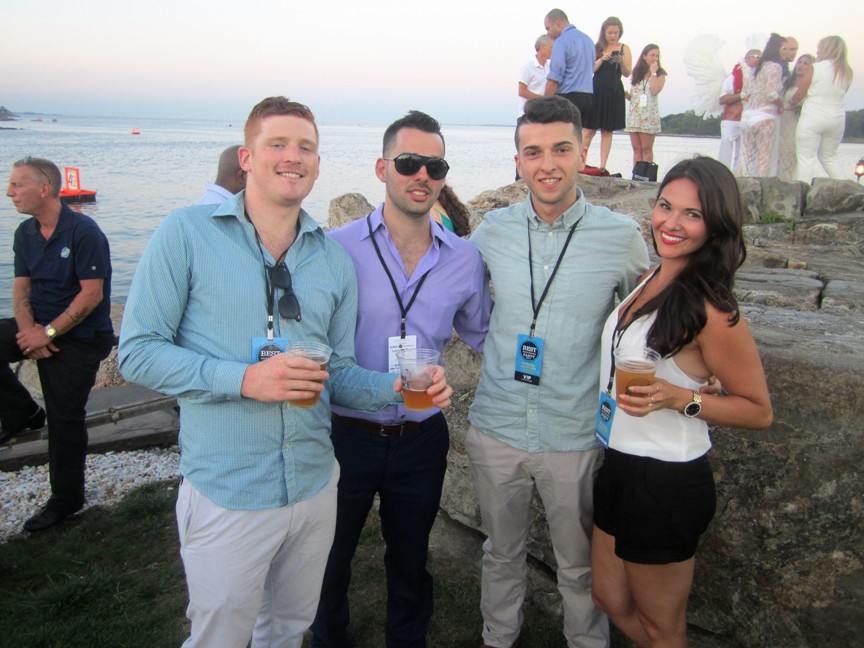 Conor's preference is the Liquid Gold, as the hefty IPA "puts me on my ass."
Highlights on the night include sliders from Kelly's Sea Level of Rye, barbecue from Great American BBQ in White Plains, and "X20 is always good," Conor says of the esteemed Peter Kelly restaurant in Yonkers.
It's half work and half play for Patrick Johnson, Tarrytown-based art director of Enormous Creative, which does web and video work for a wide range of local clients, including Captain Lawrence. That may explain how he scored a can of Effortless Grapefruit IPA. "We work with a lot of the Best Of Westchester winners," he says. "So it's work and fun all mixed together."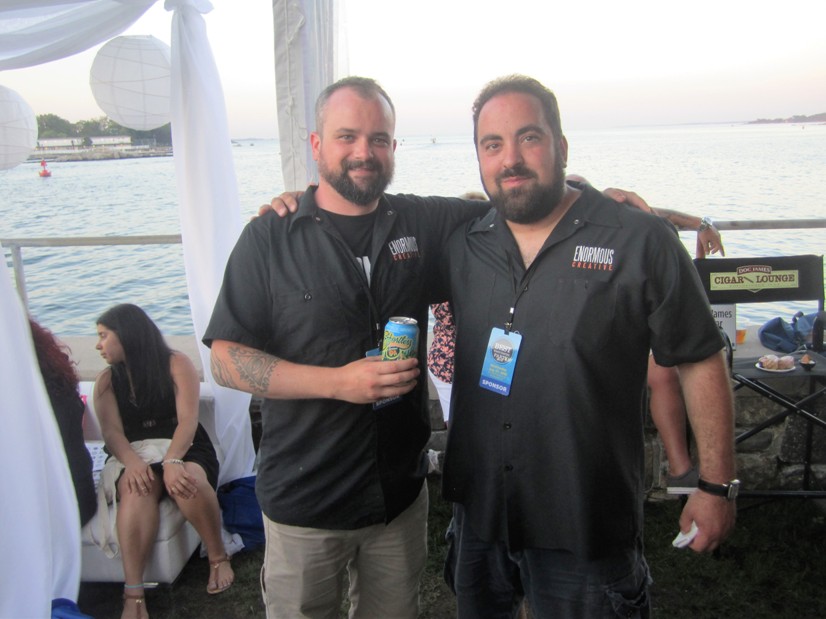 Patrick likes the "party aspect" of the event, and raves about a stand serving up fresh pasta scooped from a pecorino cheese wheel. "It's the best restaurants in Westchester putting out their best dishes," he says.
There are two different bands set up at different spots, one doing calypso and one cranking out R&B and funk. There's an endless array of grub, jewelry, cigars, automobiles, and just about everything else that's for sale in Westchester County. There are celeb lookalikes roaming the place, including faux Howard Stern and a preening Donald Trump. There's Kolsch and Pale Ale at the Captain Lawrence booth upstairs, and IPA out on the lawn.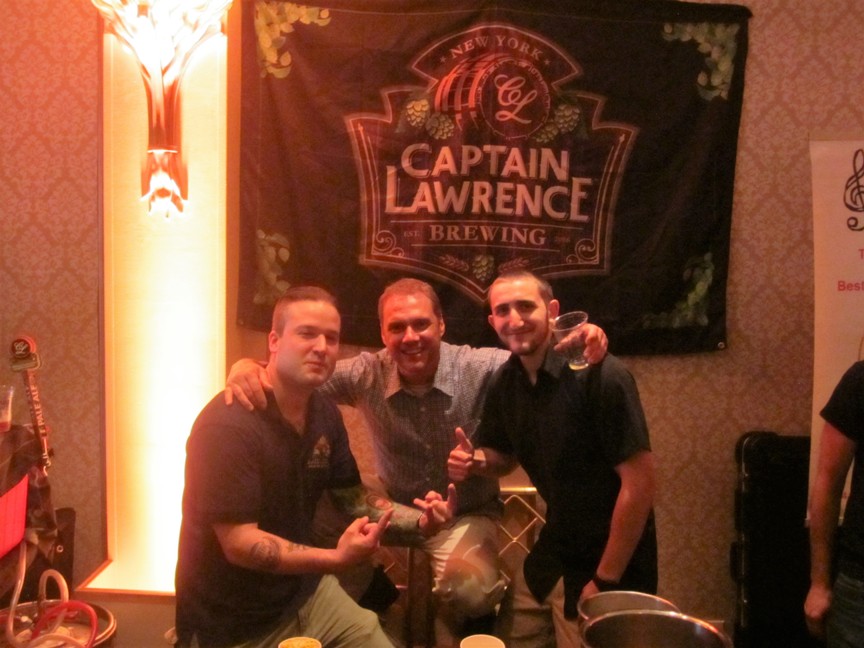 "There's an outstanding selection of food, beer, wine, everything," says Brian Doherty of Hawthorne. "It's a beautiful setting, the Long Island Sound with the breeze blowing nicely."
Brian's beer of choice is the Hop Commander IPA. "I like to support the local merchants," he says.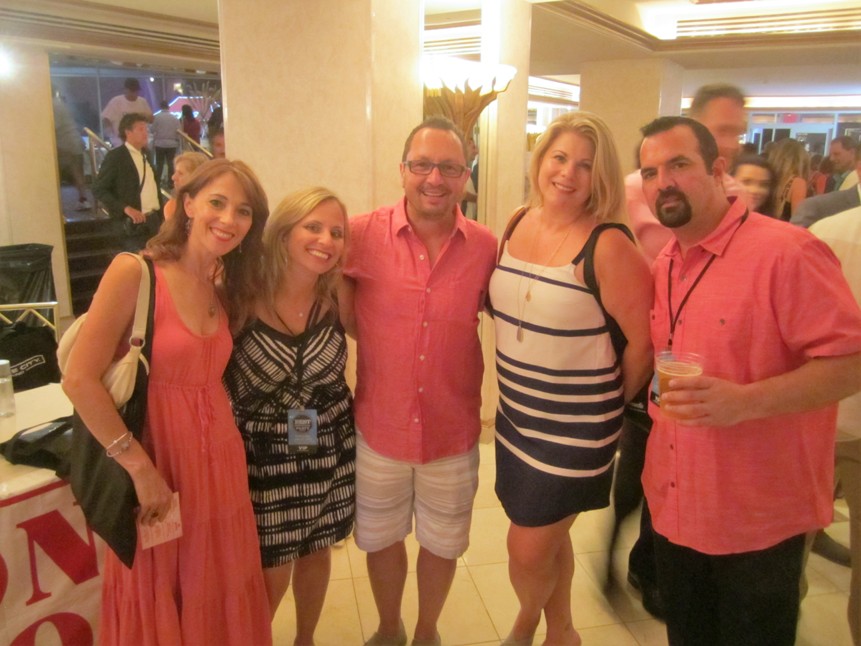 One local merchant basking in a bit of glory is Arcadian Floral of Mamaroneck, a Best Of Westchester winner. Barbara Brill, who works there, is taking it in with Walter Reyes, also of Mamaroneck. Walter is a regular at Captain Lawrence. "I was glad to see you guys got new cornhole bags," he remarks.
Both quaff the Hop Commander. Barbara notes the unique atmosphere at the Best Of bash, when the 914 enjoys some Hollywood-esque glamour for a night. "Everyone is here for the same reason," she says. "To celebrate the best businesses, the best products, in Westchester."
–Michael Malone ([email protected])