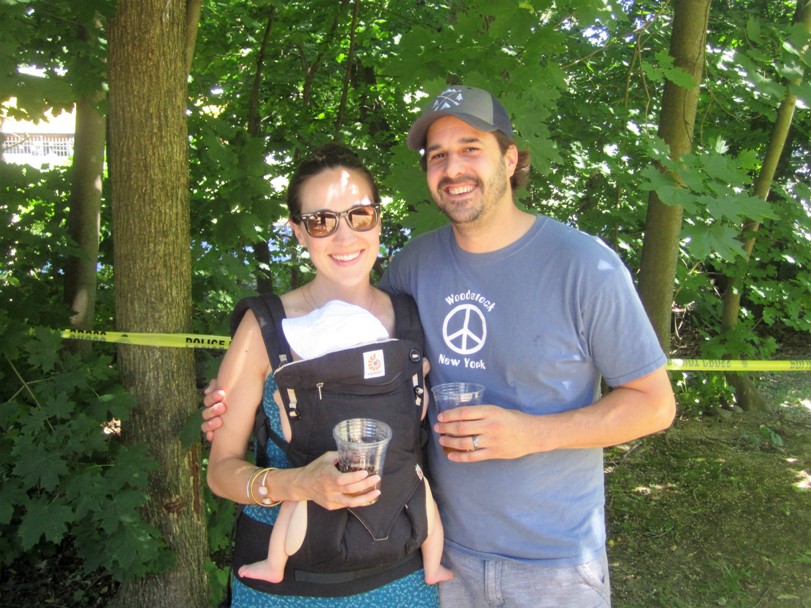 20 Jun

Notes From the Tasting Room, Vol. 188

Day of the Dad

On that rare day when it's up to Dad to choose where the family spends a lazy Sunday, brewery visits seem to spike substantially. It's Matt Detone of Tuckahoe's first Father's Day as a dad—daughter Penelope Love is but three months old—and he's celebrating it in style.

"She asked me what I wanted to do for Father's Day," he says of wife Nicole, who's got Penelope in the Baby Bjorn. "I said, go to a brewery."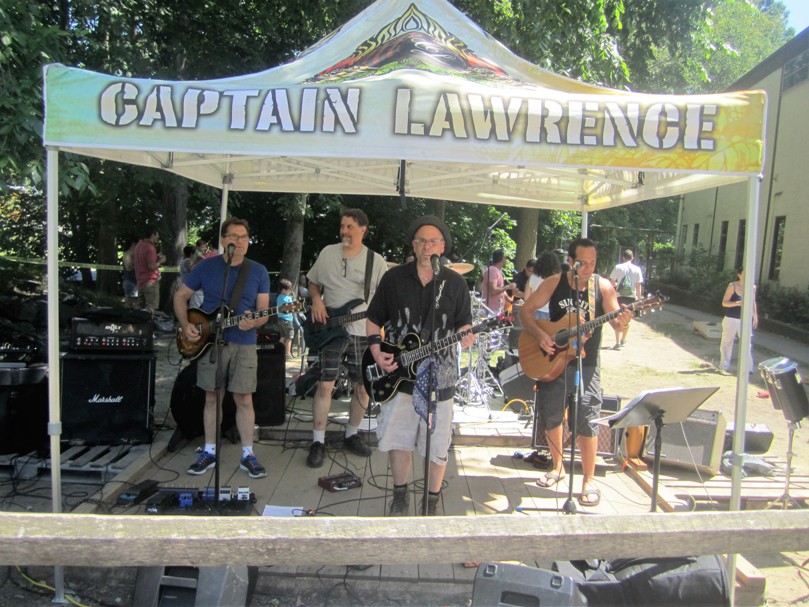 They're hanging out on the Captain Lawrence patio on a perfect summery day, watching the cornhole action, listening to the band, sampling a few beers—the small-batch IPA Nanu Nanu, fermented with Irish yeast and dry hopped with mosaic and centennial, and—fitting for a guy with a peace sign on his t- shirt—the Peacewalker, an IPA inspired by those stellar ales made in Vermont.
The couple spent six years in Colorado, and the setup calls to mind that time in their lives. "This is more of a Denver scene," notes Matt.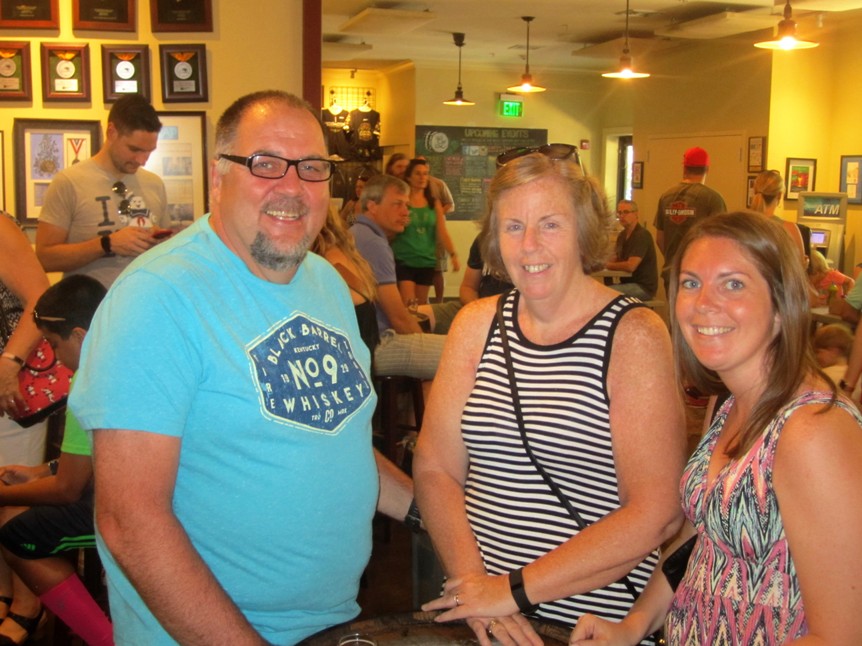 People discover Captain Lawrence in all sorts of ways. For Tom Siegel of Yonkers, he picked up a sixer of the Sun Block in the store to share with his daughter Breanne's fiancé, because the man's name is Lawrence. It was Breanne who suggested they visit Captain Lawrence on Father's Day, so Dad, wife Holly, and Breanne ended up swinging by.
"I didn't even know it was here," Tom says, enjoying a cup of another hearty small-batch brew, the Teddy Westside wheat beer brewed with fresh orange peel. "I like the atmosphere."
Elsewhere in the tasting room, Brian Barr of Ridgefield, Connecticut has his wife and daughters in tow. Like many dads, the brewery was "my call," he says.
Wife Mary Catherine smiles. "It was, everyone get in the car! That's it," she says.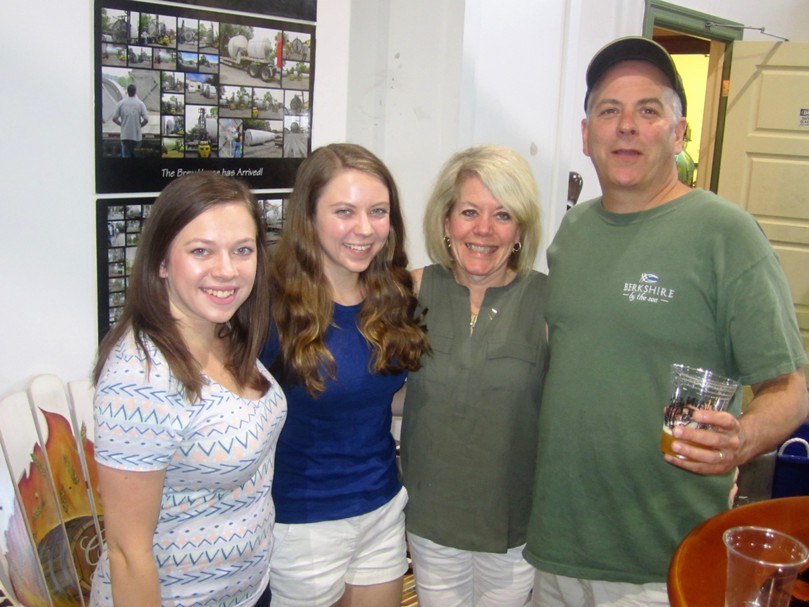 While the funky, funnily titled pilot system brews are popular on this day, Brian sticks with an old school brew: the Freshchester Pale Ale that started it all a decade ago. Brian says he's long adored the Sierra Nevada Pale Ale, and so was not surprised to find that CL founder Scott Vaccaro apprenticed at the famed Northern California brewery many years ago.
Brian visits the Captain "not as often as I'd like," though he and Catherine are discussing whether they might hold their anniversary party there. "It's his favorite place," says daughter Caroline. "Of course we came here."
In another corner of the tasting room, there's a festive party fringed with a bit of melancholy. Old high school friends Joe Bahl and Arlene Burgos have assembled their families to celebrate dads—and to commemorate the fathers they both recently lost. Arlene calls it an "orphan get-together," though her warm smile tempers some of the sadness.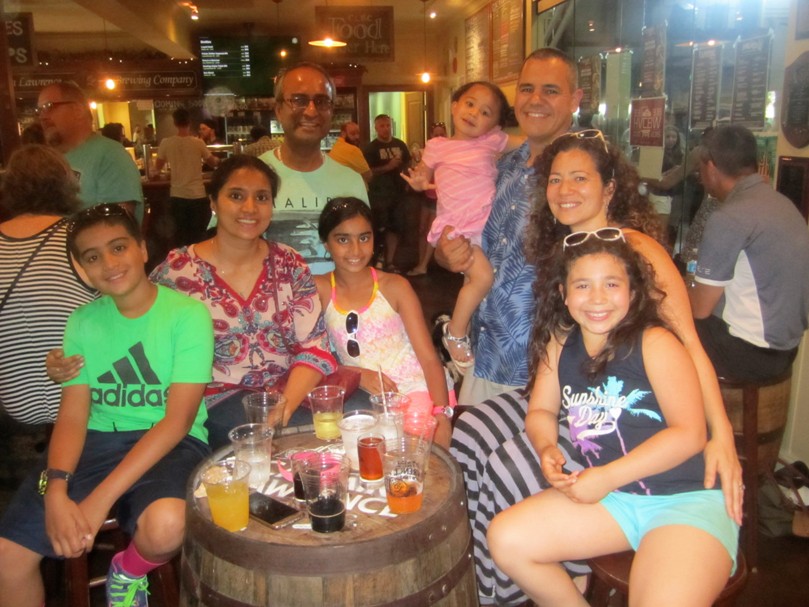 Both are from the Bronx, and while their fathers came from very different places—Joe's from India, Arlene's from Puerto Rico—they shared similarities. "My father loved to dance, to drink," says Joe. "He worked until he couldn't. He was a great dad."
Then it's Arlene's turn. "My father liked beer, loved to dance," she says. No wonder the two men became friends in the Bronx. "He raised five difficult daughters."
Perhaps it's fitting that the party is sampling the stout called Irish Goodbye—after all, no one does memorable wakes with tasty potables like the Irish.
As much as the party is about remembering lost loved ones, it's about celebrating lively, wonderful families. Joe's young son Suraj salutes his father. "He loves hanging out with us," he says. "My dad's awesome."
–Mike Malone ([email protected])