30 Sep

Something Big Brewing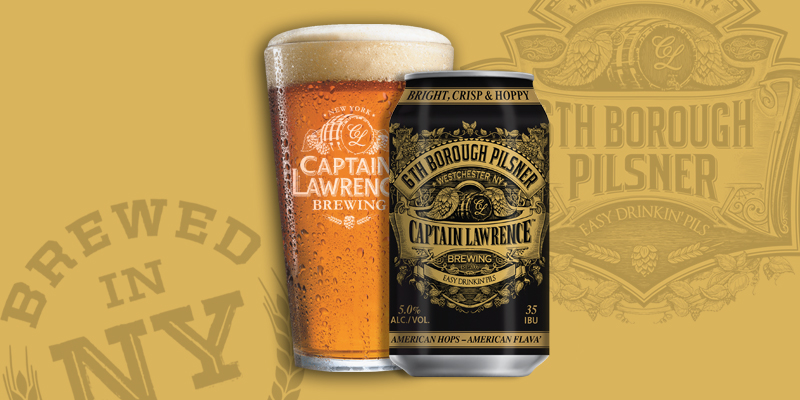 As always, there are some interesting brews rolling down the line at Captain Lawrence in Elmsford. The 6th Borough Pilsner arrives in mid-October—an uncommon beer in an uncommon package. Scott calls it "an American interpretation of the classic pilsner," with Czech lager yeast and mosaic and crystal hops. "It's an Old world pilsner with new world characteristics," he adds.
6th Borough will be just the second Captain Lawrence beer to be canned, after the sessionable summer smash Effortless Grapefruit IPA. "Cans aren't just for summer," says Scott, noting how the Effortless goes well with brunch—perhaps, Eggs Benedict in particular.  
And fans of the sours—the beloved Rosso e Marrone will be ready for purchase, and consumption, in late October or early November. The beer will be available in corked and caged 375 ml bottles or on draft. The Captain is known for its nuanced sours, and Scott says the Rosso, aged with Merlot and Zinfandel grapes, is one of the most sought after at the brewery.
The adjectives come easy when describing the GABF gold-winning Rosso. "It's a strong, malty Belgian-style beer," Scott says. "It's super-tart, winey and oaky—just a big, rich beer."
"Washington is a great beer market," says Scott, "it also has a lot of people with New York roots who know our brand."
The Captain also continues to expand in the Philly suburbs and the Lehigh Valley in October. Our distributor Shangy's is doing the local legwork to get our beer to the great people all around the Philadelphia region.