30 Sep

Meanwhile, Back at the Brewery
Meanwhile, Back at the Brewery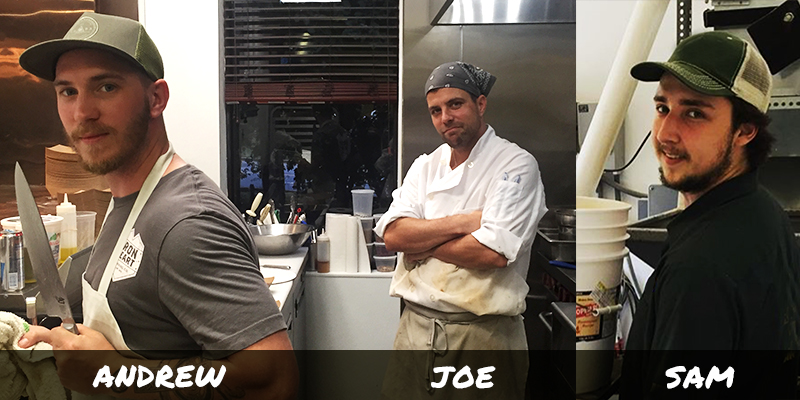 A couple key figures have joined the Captain Lawrence family. With its new full-blown kitchen, the brewery needed a dedicated chef, and found one in Joe Smith. Joe manned the kitchens at Pleasantville bistro Haven (formerly known as Frodo's), and also spent time at the Ram's Head near the beach in Shelter Island, New York.
"Joe will get his feet wet, then take things in a new direction in the next few months," says Scott. "I told him to do what he needs to do to come up with the best brewery food in the Hudson Valley."
Joining Joe in the kitchen is Andrew Tomasulo. Andrew is no stranger to Captain Lawrence, because he had been holding down the in-house catering for Gleason's of Peekskill here at the brewery up until recently. Andrew has been a great addition to Captain Lawrence, and we're glad he's going to stick around.
The brewing ranks also got a new face, as Sam Kayata joins from Adirondack Brewing up in Lake George, with the Captain's own Ryan Kipp moving on. Sam is "a jack of all trades" when it comes to brewing innovative beers, says Scott. "He's a local guy and he's excited to be closer to home."